There has been a rise in crypto popularity and presence in the last few years. Many individuals in younger generations are infatuated by cryptocurrency and the world of investing. Cryptocurrency has been a life-changer for thousands of students looking to make smart financial decisions.
Universities around the globe are ensuring that younger generations are being educated on the topic of investing. These are 5 ways crypto is changing the lives of students.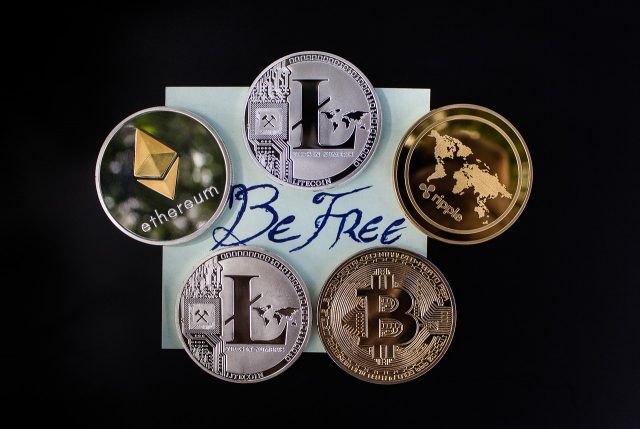 Cryptocurrency Explained
Before we dive into the 5 ways cryptocurrency is changing the lives of students, here's an explanation of what exactly it is. Cryptocurrency is a type of digital investment that can be purchased and sold to other participants. The system is private and secure and is operated by individuals rather than a huge corporation.
Common types of cryptocurrency you've likely heard about include Bitcoin, Dogecoin, and Terra. All crypto is associated with real-life currencies like USD and more. Cryptocurrency can either be bought or sold, but it can also be mined (collecting through mathematical equations). It's a complex type of investing but can pay off once you become skilled at it.
1. Making Money
Students are able to make lots of money by involving themselves in cryptocurrency. Some of these students have been able to crack the code on how to "beat the system". These lucky individuals are able to make quick cash. Prices of everything continue to rise even though receiving a stable income is harder than ever. Students deal with debt, struggle to save money, and afford basic essentials.
Crypto doesn't work for all student investors, but it has changed the lives of many of them. School is expensive, and students have been able to pay off expenses from their success with crypto. Most youths between the ages 18-34 prefer cryptocurrency as opposed to stock market investments. The easy accessibility and systems have attached students to crypto as another means of making money.
2. Learning Financial Responsibility
Any interaction with money, investments, and decisions allows us to learn financial responsibility. Investing isn't always a beginner-friendly way to learn financial responsibility, though it can teach participants valuable lessons and skills.
Certain student investors have admitted to spending most of their money on crypto, which is not a healthy financial decision. Others have learned a balance between how much they should spend and sell, knowing how to take a calculated approach with their crypto involvement.
The financial market is now heavily digital with online banks, transfers, and investing. Students getting to experience online financial management will be beneficial to them in the future. Those with further knowledge of online financials are going to be more equipped as money becomes more modernized each year.
3. Future Career in Finance & Business
It's no secret that money, mathematics, and finance cause frustration and dissatisfaction in most people. This decline in the finance industry is dangerous because that job field is responsible for a plethora of functions in society.
Now that cryptocurrency is enticing countless students, there has been a newfound appreciation for finance and math. Students are applying their mathematical skills to trade crypto at the right moments, and even attempt mining to earn currency. Experience with cryptocurrency is inspiring students. Now there is an incline in business and finance-related careers due to the popularity of investing amongst youth.
4. Risky Decisions
Investments lead to risky decision-making and mistakes. This is why universities and colleges are prioritizing teaching students about wise financial decision-making. With the right resources and planning, students can avoid making poor choices when it comes to investing.
Sometimes our egos get the best of us, and this overconfidence leads to failure. This is a common side effect of cryptocurrency investments. Often, students feel way too comfortable with their choices and will abuse their power. This can lead to hundreds and thousands of dollars down the drain, making investing a complete waste of effort and time.
Students need to be careful when they get involved with cryptocurrency. The slightest missteps can hurt the financial state of these impressionable students. Experts will make investing look like a piece of cake; they are not showing any of their mistakes which blind student investors. Due to influences, overconfidence, and desire for money, students are likely to make poor decisions when dealing with cryptocurrency.
5. Falling Victim to Scams
Established crypto is usually safe, but there are a variety of scammers that use crypto platforms to trick beginners. This is why it's important to be aware of warning signs indicating that you could be getting scammed. It's difficult to avoid falling victim to scams when you are just dipping your toes into the crypto world.
Fake endorsements by celebrities, influencers pressuring youth to invest, and false information are all ways you can be scammed into terrible crypto scenarios. Make sure you are not trusting the world of unreliable sources.
If you are interested in trying out cryptocurrency, take the time to get educated on the topic. Don't rush into investing, and pace your choices and the amount of time you put into this craft. This style of investing can pay off, but you have to be aware of the risks involved.
Business analyst and writer Jenny Williams work at Thesis writing service and Lucky assignments Cardiff. She also writes for Gum Essays service as well.