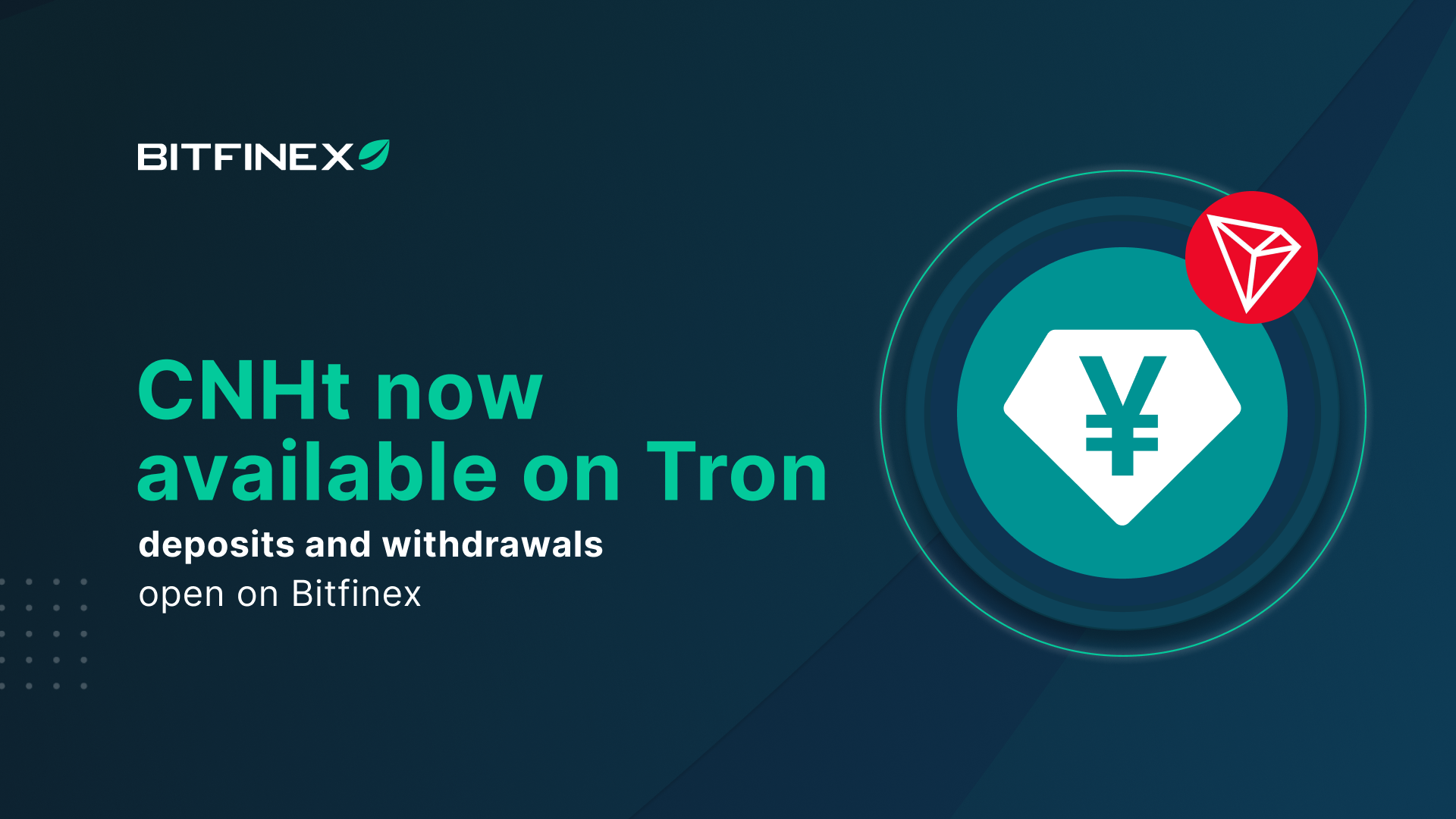 ROAD TOWN, British Virgin Islands, December 6 2022 – Bitfinex, a state-of-the-art digital token trading platform, has become the first exchange to enable its customers to deposit and withdraw Tether tokens pegged to the Offshore Chinese Yuan (CNHt) on TRON, a decentralized blockchain developed by the Tron Foundation.
TRON is the second blockchain on which CNHt is available in addition to Ethereum, widening the scope of the most liquid, stable and trusted stablecoin.
"We are delighted to be the first exchange to add TRON to the blockchains available for customers of our Tether tokens pegged to the Offshore Chinese Yuan," said Paolo Ardoino, CTO at Bitfinex. "We feel confident that there will be a ready uptake on the TRON transport layer for the most liquid stablecoin pegged to the Offshore Chinese Yuan."
CNHt is supported by e-commerce platforms and payment gateways, and provides faster payment as compared to many credit and debit card networks, and traditional payment systems.
*All users of www.bitfinex.com are subject to Bitfinex's terms of service [Link to the TOS] ("TOS"). Please note that U.S. persons (as defined in the TOS), among other prohibited persons (as defined in the TOS), are strictly prohibited from directly or indirectly holding, owning or operating an Account (as defined in the TOS) on www.bitfinex.com.
##
About Bitfinex
Founded in 2012, Bitfinex is a digital token trading platform offering state-of-the-art services for traders and global liquidity providers. In addition to a suite of advanced trading features and charting tools, Bitfinex provides access to peer-to-peer financing, an OTC market and margin trading for a wide selection of digital tokens. Bitfinex's strategy focuses on providing unparalleled support, tools, and innovation for experienced traders and liquidity providers around the world. Visit www.bitfinex.com to learn more.
Media Contact for Bitfinex
Joe Morgan
Senior PR Manager