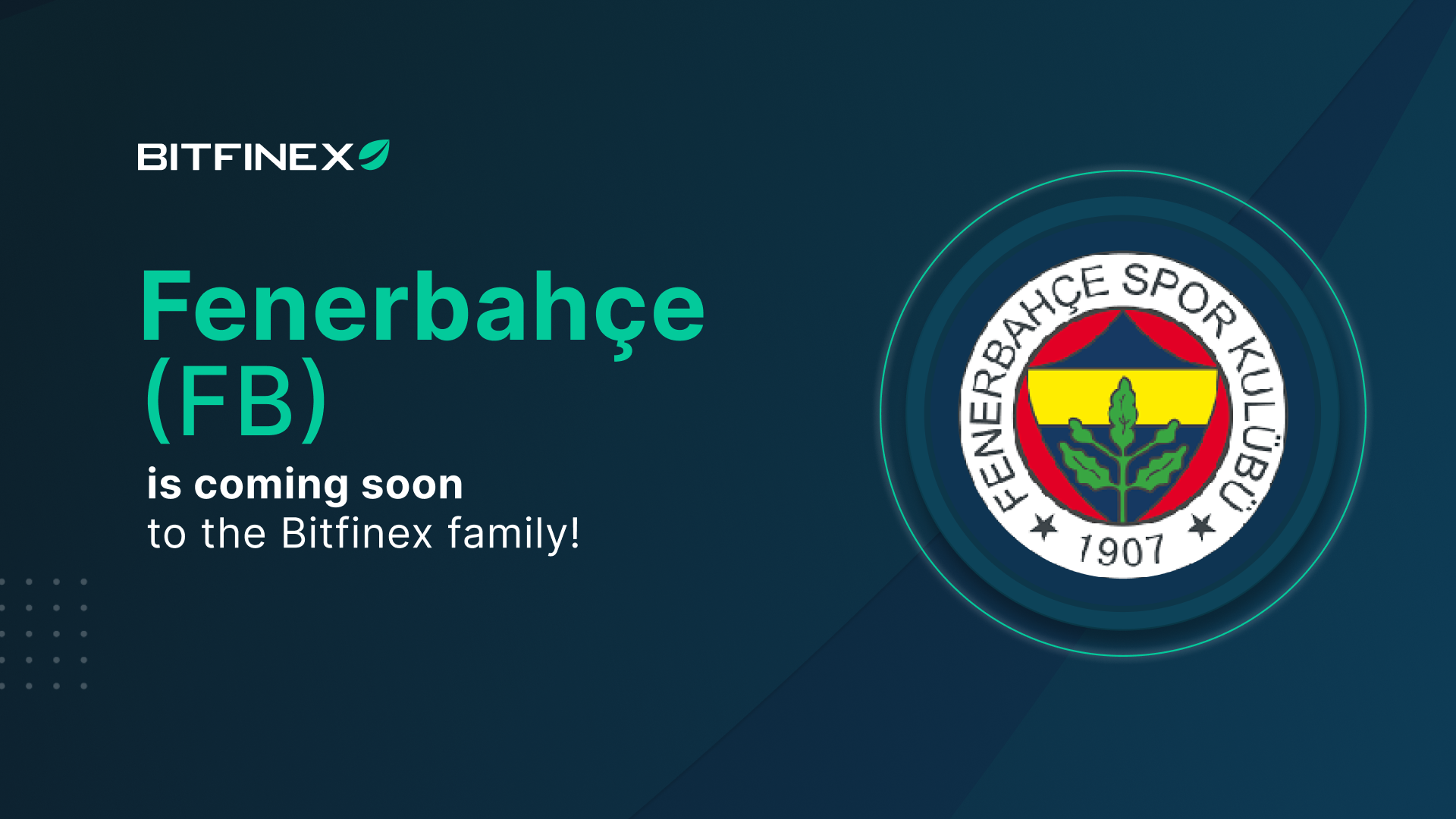 ROAD TOWN, British Virgin Islands – July 10, 2022 15:00 PM UTC – Bitfinex (https://www.bitfinex.com/), a state-of-the-art digital token trading platform, announced today that it will be listing Fenerbahçe Token (FB), a digital token for fans launched by Stoken Finansal Teknolojiler A.S. (A Paribu Company) in collaboration with Fenerbahçe SK.


FB is designed to provide special advantages for the fans of Fenerbahçe SK, one of the three biggest sporting clubs in Turkey. Fan benefits for FB holders include having a voice in the club's decisions, participating in surveys that will affect the club's future along with additional privileges such as having access to stadium tours.




"We are delighted to welcome the Fenerbahçe Token to our growing ecosystem," said Paolo Ardoino, CTO at Bitfinex. "The sporting realm is a booming sector within the digital token economy and the source of much innovation, enabling clubs to reward loyalty and develop new revenue streams."


"As a pioneer bitcoin exchange, Bitfinex represents the very type of venue where the Fenerbahçe Token has the potential to flourish," said Ali Y. Koç, President at Fenerbahçe SK "We carefully consulted local and international companies, before issuing our fan token, evaluating key criteria such as the potential of a token listing, user base and technical infrastructure. In choosing Bitfinex as the global exchange to list the token we took into consideration the high performance of the platform and liquidity of its markets."


Fenerbahçe SK announced that the Fenerbahçe Token will have a maximum supply of 190,700,000 tokens in recognition of 1907, the year Fenerbahçe was established. The project's white paper has outlined that a total of 117 million treasure tokens will be created on smart contracts over the next 25 years on a yearly basis.

In addition, Fenerbahçe has a roadmap for the token burn that will be triggered by the club's achievements in soccer, basketball or volleyball. The white paper also notes that there will be token burns in the event of sporting success and championship wins. Fenerbahçe SK is one of the biggest and oldest clubs in Turkey with more than 30 million fans.
##
About Bitfinex
Founded in 2012, Bitfinex is a digital token trading platform offering state-of-the-art services for digital currency traders and global liquidity providers. In addition to a suite of advanced trading features and charting tools, Bitfinex provides access to peer-to-peer financing, an OTC market, and financed trading for a wide selection of digital tokens. Bitfinex's strategy focuses on providing unparalleled support, tools, and innovation for professional traders and liquidity providers around the world. Visit www.bitfinex.com to learn more.