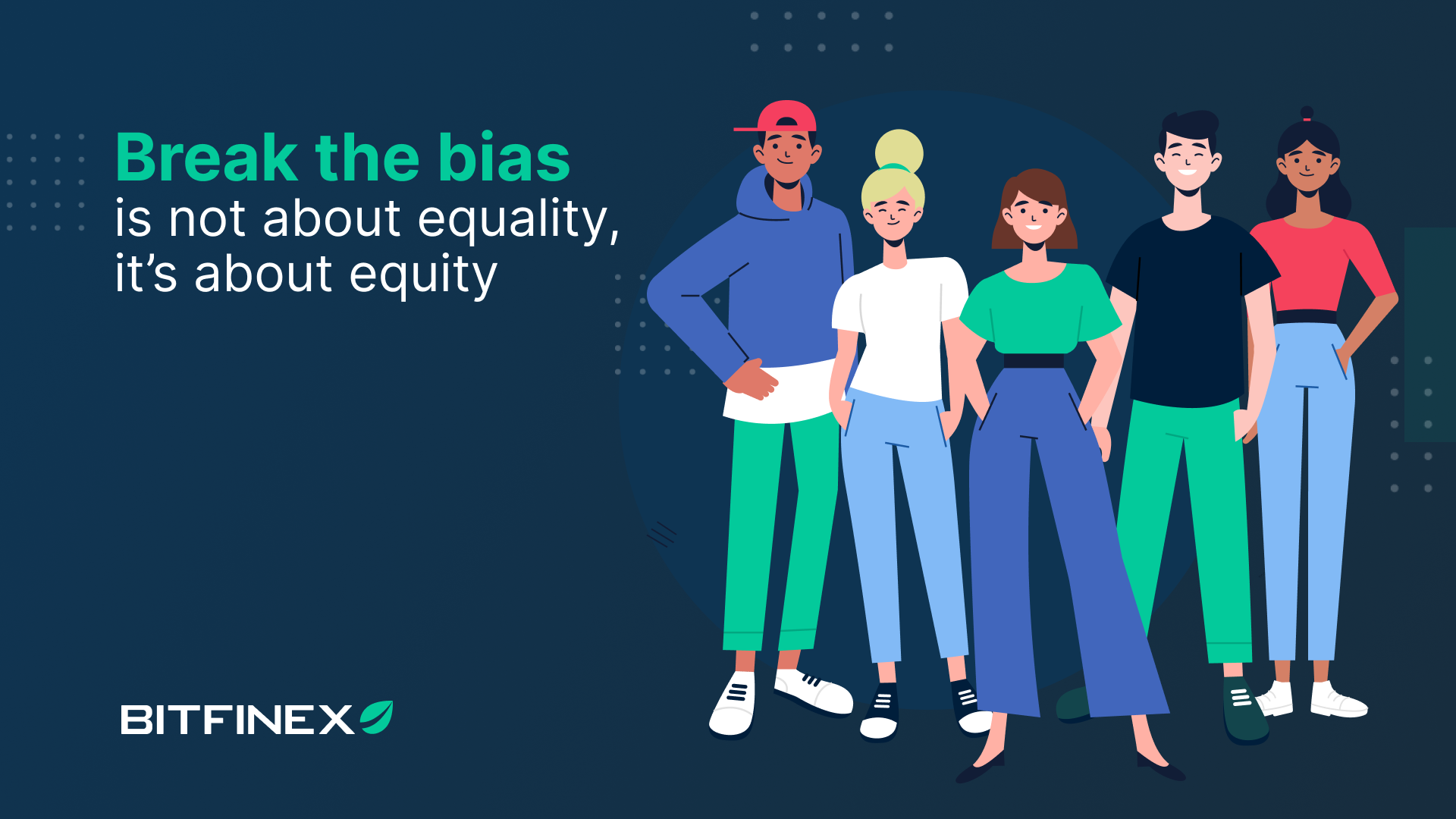 Break the Bias

Ever wondered what it's like to work as a private investigator 🕵️‍♀️? We have a team here at Bitfinex that gets pretty close to it! Today, we're lucky enough to speak to one of the women at Bitfinex, who works in our Compliance Team, helping to track down fraud and spot potential risks.
What did you do before joining Bitfinex?
I joined Bitfinex as a fresh graduate from law school.
Tell us about how you entered the Crypto space and what attracted you to the industry
I read about Bitcoin in a magazine for the first time when I was in high school. I thought it was very interesting and I was impressed by the idea of cryptocurrency. When I was looking for a job after I graduated from the university, I saw the job position at Bitfinex. What sprang to my mind was that I had to seize the chance and enter the Crypto world.
What is your role at Bitfinex? Tell us more about your daily routine at Bitfinex
I started out as a KYC analyst and joined the investigations team one year later. Now I am an Anti-Money Laundering Investigator within the Compliance Team. My job is to review our users' account activities on Bitfinex, consider various pieces of information on our platform and on blockchains, evaluate the potential risks and report suspicious activity.
Tell us a story or something you particularly enjoy about working at Bitfinex
What I love the most here is working with people from all over the world. Our customers are from many countries, therefore as an international team, we can know our customers better. By working with these people, I've been learning not just professional knowledge but also different cultures and values, which really expand my world.
Which suggestion would you give to other women looking to start a career in Crypto and/or Technology?
Crypto is still a new area compared to lots of industries in the world. When I talked to my friends about my work, they found it fascinating but not many of them can make up their minds to enter the Crypto space because they are afraid of the unknown world (since not many learned about Crypto when they were students). But this is a place where everyone learns and explores together no matter who you are. As long as you have interests, you will find a suitable place for yourself to participate in this revolution.
What does breaking the bias mean to you and how do you break the bias?
Bias is like judging a book by its cover and breaking the bias is never easy because that's how our brain works to make a quick decision. Education might be able to help people to manage bias but bias still exists everywhere. I wouldn't spend too much time thinking about how to break the bias on me but would rather focus on my own life and things I value. By doing this as well as learning to be aware of different kinds of biases it helps me to recognize less biased places and what environment is the best for me.
We would love to have your friends join us! Thank you for your time, Bitfinex is so lucky to have such a great detective on their team, working so hard to keep us all safer! If you think flexibility and a job on the edge of the tech industry might be for you, you can check our current job openings at https://bitfinex.recruitee.com/