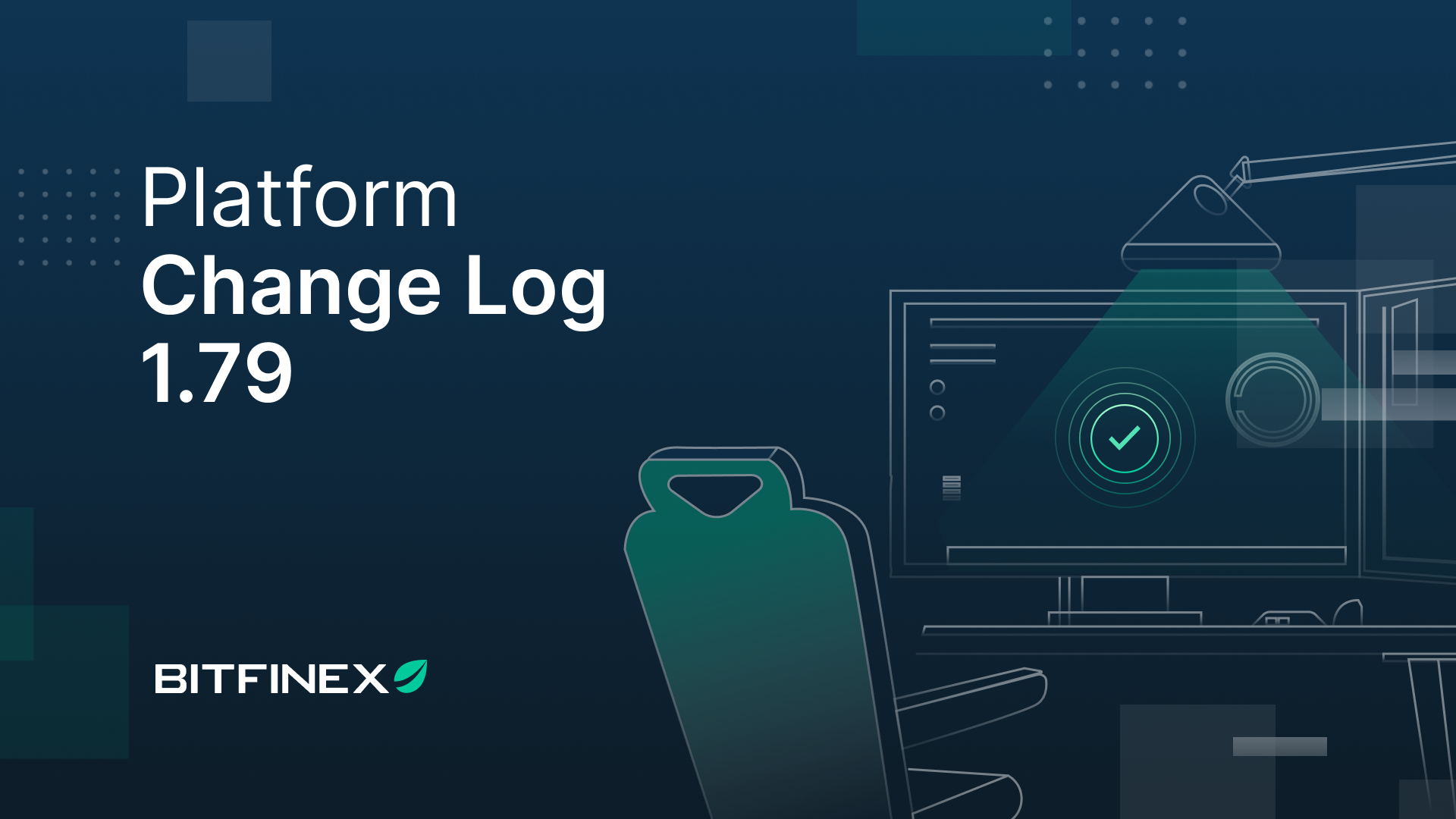 06 Sep

Change Log: Version 1.79

The Bitfinex Change Log is an overview of all performance and UI changes made to the Bitfinex trading platform. For an overview of all previous changes, please refer to blog.bitfinex.com/category/changelogs.

Version 1.79

Features
Updated the look of the increase position and the derivatives* edit order modals
Update to display post links within the content as inner pulse boxes in Bitfinex Pulse
Improvements
Updated Leaderboard nickname translation in Account Info (settings)
Updated the Affiliate 'Get Referral' link button size for various language translations
Updated to add a note field to the wire withdrawal review step
Bug Fixes
Fixed depth chart volume base price ticks
Fixed the Spread Ladder cancel option when it didn't cover the entire cell
Fixed the SAT mode in the Spread Ladder to show SAT values
Fixed issue in OTC when the amount is in SAT or BIT view mode
Fixed the issue where Bitfinex Pulse tags were unclickable in user posts on the Leaderboard.
Fixed the Bitfinex Pulse profile page not loading after a username update.
---
*The derivatives platform is provided by iFinex Financial Technologies Limited. References to Bitfinex Derivatives in this post are references to iFinex Financial Technologies Limited.
The Bitfinex APIs are designed to allow complete access to the features provided by Bitfinex. Learn more about our API documentation here.