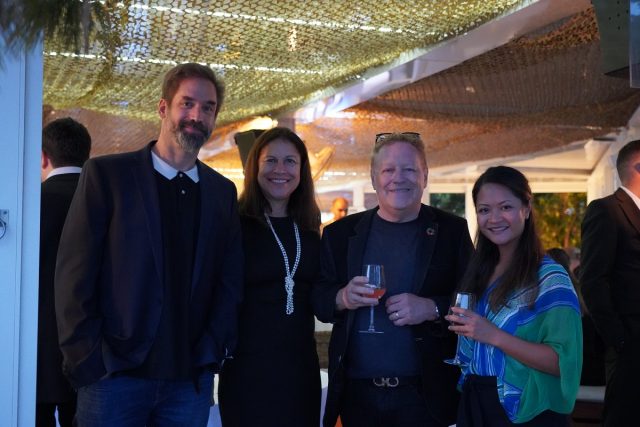 CoinAgenda has been one of the defining moments of the cryptocurrency space.
We caught up with Erika Zapanta who is the Director of Events at CoinAgenda and Micheal Terpin who is the Founder/CEO of CoinAgenda.
They shared with us moments from the CoinAgenda 2021 Europe Middle East and Africa event. Here is what Erika told us.
CoinAgenda October 2021 Middle East and Africa
E-Crypto News:

Erika Zapanta: VP and Global Director of Events: CoinAgenda connects investors, traders, family offices, and digital currency funds with top entrepreneurs in blockchain and cryptocurrency and has been the leading global blockchain investing conference series since 2014.
E-Crypto News:

What do potential participants stand to benefit from attending any of the CoinAgenda events?
Zapanta: CoinAgenda explores trends in crypto-economics, investing, regulations, and other projects and initiatives.
E-Crypto News:

How was CoinAgenda 2021? Can you tell us what went down?
Zapanta: Our first two CoinAgenda events this year took place in Monaco and Dubai and went great! All attendees were able to listen in on thought-provoking, insightful sessions (some topics listed below) plus mingle with a few of our surprise guests including Changpeng "CZ" Zhao, CEO of Binance, and crypto influencer "The Moon Carl."

The Big Picture: 2022 & On
Friendly Jurisdictions

Blockchain Investment Strategies

Legal/Regulatory

Institutional Investment/Family Offices

DeFi

NFTs

Exchanges

Startup Presentations

Payments/Wallets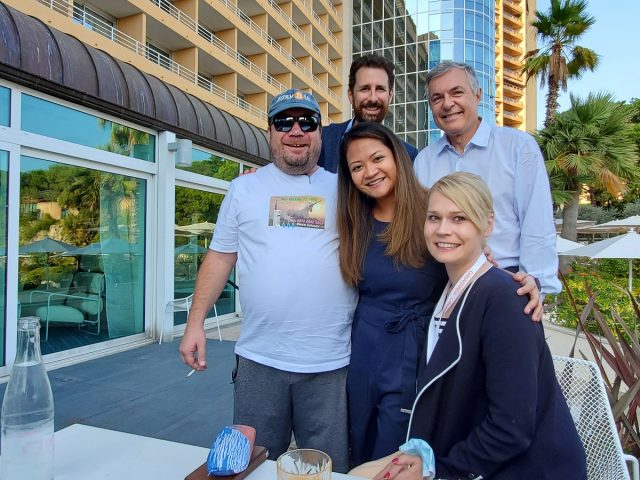 E-Crypto News:
Who were the speakers for CoinAgenda 2021?
CoinAgenda Middle East & Africa: Dubai-

H.E. Gabriel Abed, Ambassador of Barbados to the United Arab Emirates, Barbados Ministry of Foreign Affairs and Foreign Trade, Co-Founder and CEO of Bitt Inc.
David Johnston, COO at DLTx
Saeed Hareb Al Darmaki, Managing Director of the MENA Regions for CasperLabs, Founder of Sheesha Finance, and Co-Founder of Alphabit Digital Currency Fund
Dr. Marwan Al Zarouni, CEO of Dubai Blockchain Center
Nick Spanos, Founder of Bitcoin Center NYC
Harry Yeh, Managing Director at Binary Fintech Group
Kyle Chasse, President and CEO of Master Ventures
Enzo Villani, CEO and Chief Investment Officer of AirWire
Logan Ryan Golema, Founding Partner at IPFM
Ed Prado, CEO and Co-founder of Rair Technologies Inc.
Tone Vays, A Derivatives Trader, Analyst and YouTube influencer
Sandeep Nailwal, Co-founder of Polygon
Nikola Stojanow, GP at Meta Change Capital
David Orban, Managing Advisor at Beyond Enterprizes
Jonathan Caras, Founder of Levana Protocol
Jacques Voorhees, Founder and CEO of Icecap, LLC

Joel Dietz, Founding Member of Metamask

Gordon Einstein, Founding Partner of Crypto Law Partners

Dr. Anish Mohammed, Co Founder & CTO at Panther Protocol
Ashley Trick, Venture Capitalist at Capital6 Eagle

Michael Gord, Co-founder and CEO of GDA Group

Andrey Yanyuk, Founder and CEO of Tempo Storm

Grigory Rybalchenko, Founder of EmiSwap

Alex Nascimento, Co-founder of Blockchain at UCLA

Jason Cooner, Founder and CEO of SDG Exchange

David Gan, Founder and General Partner of OP Crypto

Sam Kazemian, Founder and CEO of Frax

Pedro Rivera, Organizer of Crypto Mondays San Juan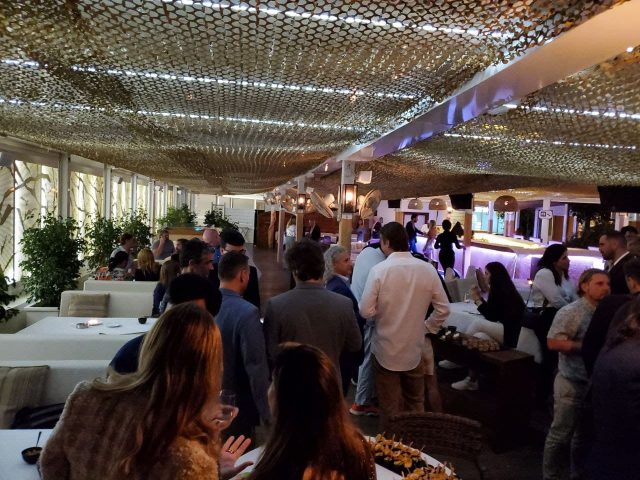 CoinAgenda Europe: Monaco-
James Haft, Chairman at DLTx

Santiago Roel Santos, CryptoPunk #9159, ex-ParaFi Capital and investor in DeFi and the Metaverse

Dean Thomas, Head of Institutional Capital at Polygon

Christoph Ebell, Founder of Arcade Digital, Secretary General of the European Association for Modular High-Performance Computing in Brussels

Brad Yasar, CEO at EQIFI

David Orban, Managing Advisor at Beyond Enterprizes

James Dougall, Founding Partner at Blufolio AG

Michael Terpin, Founder and CEO of Transform Group and CoinAgenda

Oleg Ivanov, Co-founder at Berezka DAO

Tee Ganbold, Chief Commercial Officer at Panther Protocol and Stelium Labs

Pierre Noizat, CEO and Founder at Paymium

Marc Blinder, Co-founder and CEO at AIKON

Evan Luthra, Angel Investor and serial entrepreneur

Andy Christen, Co-founder at Liti Capital

Martin Repetto, Co-founder at Blackpony Ventures SL

Gary Collins, Director at Blockperks

Emin Henri Mahrt, Founder at Cryptocurrency OÜ

Michael Gord, Co-founder and CEO at GDA Group

Yanislav Malahov, Founder at aeternity

Kyle Wang, Partner at Valhalla Capital

Borys Pikalov, Co-founder at STObox

Alex Puig, CTO and Co-founder at Caelum Labs

Kamil Przeorski, CEO at Experty.io

James Dougall, Founding Partner at Blufolio AG

Suvi Rinkinen, COO at Starter International Ltd

Garrett Minks, CTO at Rair Technologies Inc.

Travis Cannell, Head of Product at Orchid

Gregory Crous, CEO at H3RO3S AG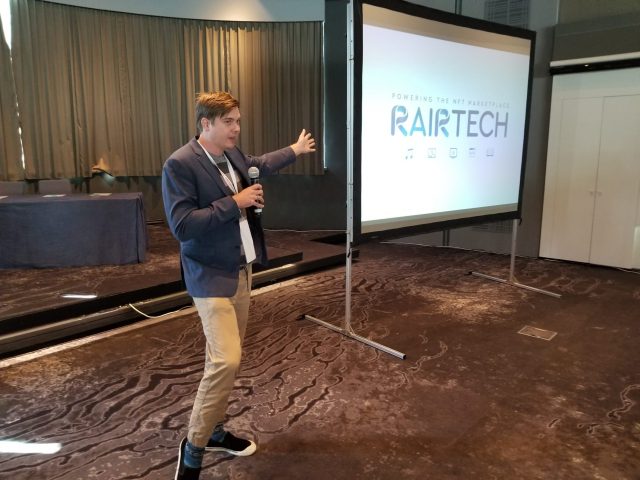 E-Crypto News:

What was the theme for this years' event?
Zapanta: The theme of this year's event is blockchain investing going mainstream

This year, we've seen the cryptocurrency market hit $2.5 trillion, leading payment providers recognize and settle in crypto, large institutional investors launch services and increase their digital asset portfolios, the first Bitcoin ETF in North America, DeFi increase trading volume and new users to all-time-highs, bank-breaking star-studded NFTs, and a renewed focus on crypto regulation from global policymakers. Blockchain is going mainstream.
E-Crypto News:
What exactly is the importance of global events like CoinAgenda in aiding the mass adoption of cryptocurrencies and their underlying technologies?
Zapanta: Global events like CoinAgenda create a space for entrepreneurs and investors to come together to discuss the technology and growth of the crypto and blockchain industry as well as provide exposure for up-and-coming startups in the space.

At CoinAgenda, more people become educated on blockchain's utility and in turn, give the technology more credibility.
E-Crypto News:
From your interactions with participants, what are the issues that need to be addressed?
Zapanta: The list of topics on our agenda, directly address the hot topics of our time.
E-Crypto News:
What insights can you give us on what's coming next in the cryptocurrency and allied technology space?
Zapanta: A continued expansion of DeFi and NFTs in industries like entertainment, gaming, and sports.
E-Crypto News:
Do you have any plans to expand CoinAgenda? Please, can you tell us more about this?
We have two more events this year- CoinAgenda Global in Las Vegas (Oct 25-27) and CoinAgenda Caribbean in Puerto Rico (Dec 7-9).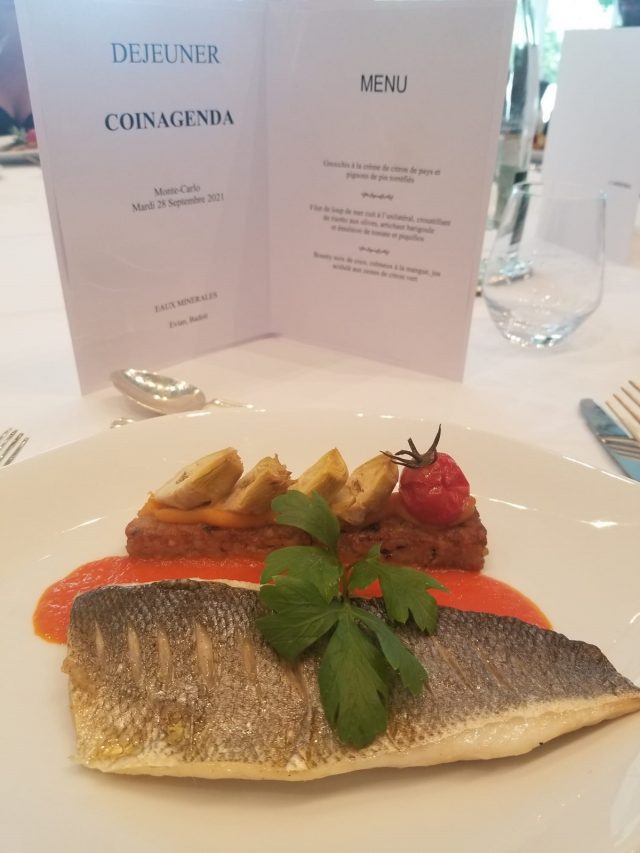 E-Crypto News:

How can anyone who is non-geeky or involved with cryptocurrencies and their tech but is interested in participating in CoinAgenda do so?
Zapanta: Anyone is invited to attend CoinAgenda to come meet and mingle and learn more about the industry. We invite anyone interested to learn more on www.coinagenda.com.
E-Crypto News:

So, what's the next post-event? What are we to expect?
Zapanta: The CoinAgenda team is busy planning 2022. We will have another CoinAgenda in Monaco, May 2022.