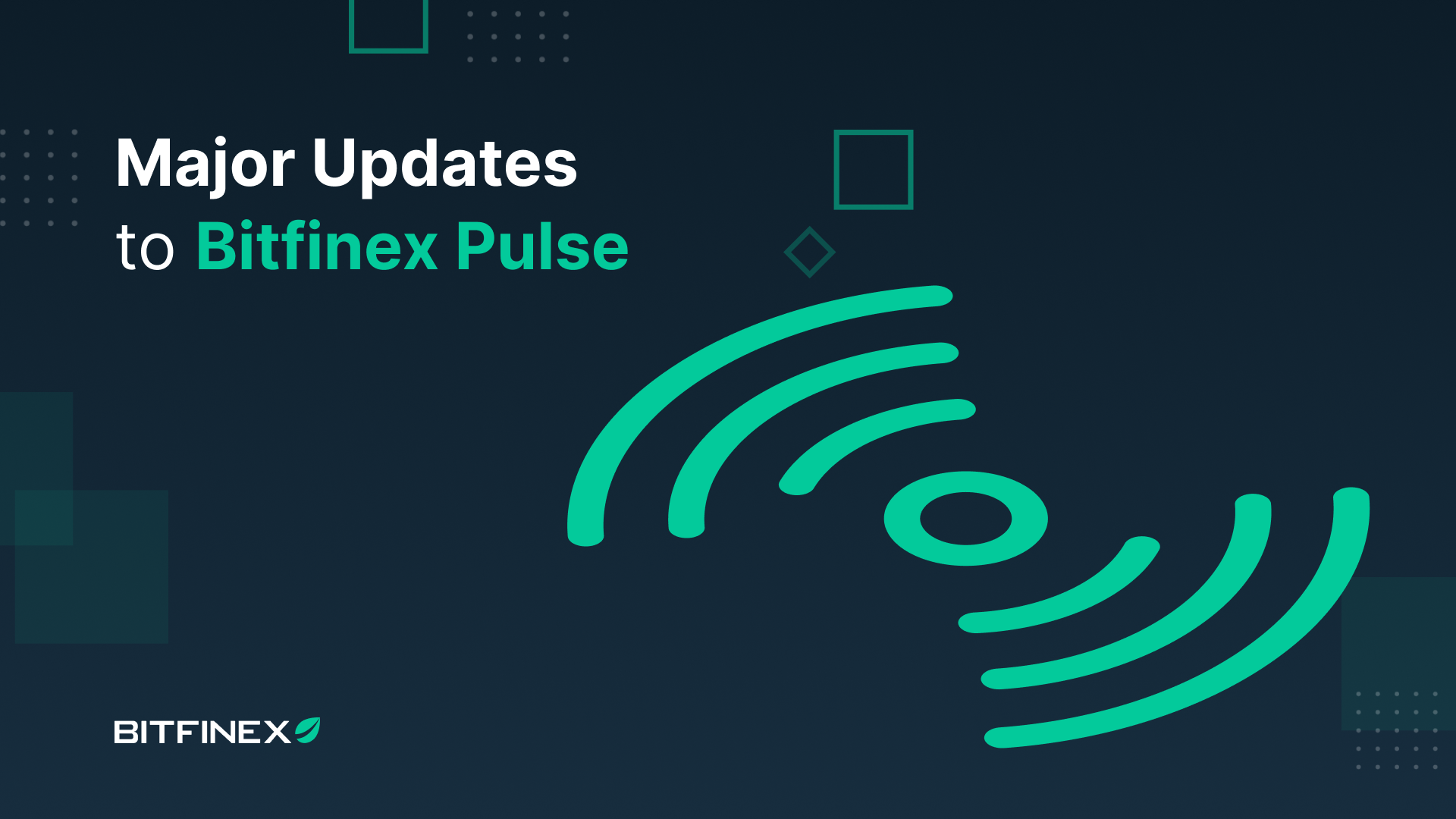 Bitfinex Pulse has brought a new meaning to social trading. The platform has seen an increase in interest as we've seen more traders joining and exploring everything it has to offer. Such growth has motivated us all the more to keep on working on bringing more features and capabilities that our users have requested to Bitfinex Pulse.
Today, we're pleased to announce major updates to Bitfinex Pulse. We have added a new quickpost feature that allows users to post pulses more easily. Users can also enjoy a polished user interface on Bitfinex Pulse.
Several more updates to Bitfinex Pulse are listed in the changelog below.
Improvements
Addition of a button to toggle search box
Addition of responsiveness to search profile list
Addition of cancel and save buttons on edit profile
Addition of autofocus to first input field of Bitfinex Pulse modal
Addition of hide messages button in profile headers
Aligned Bitfinex Pulse's tab style with the latest design
Updated style of new components in Bitfinex Pulse
Updated style of new modals in Bitfinex Pulse
Updated style for search input
Removal of report for Bitfinex Pulse news and refactor news ID
Removal of separate logic for Bitfinex Pulse news avatar and constantize news username
Translations for quick post placeholder
Improved search icon
Improved spacing across Bitfinex Pulse components
Bug Fixes
Fixed unescape HTML entities in Bitfinex Pulse title and author bio
Fixed issue of Bitfinex Pulse tab content shift when hovering
Fixed style of delete button
We are always inspired to give traders the best social trading experience possible through Bitfinex Pulse. Expect more exciting updates to Bitfinex Pulse in the future.
Sign up and discover Bitfinex Pulse now!